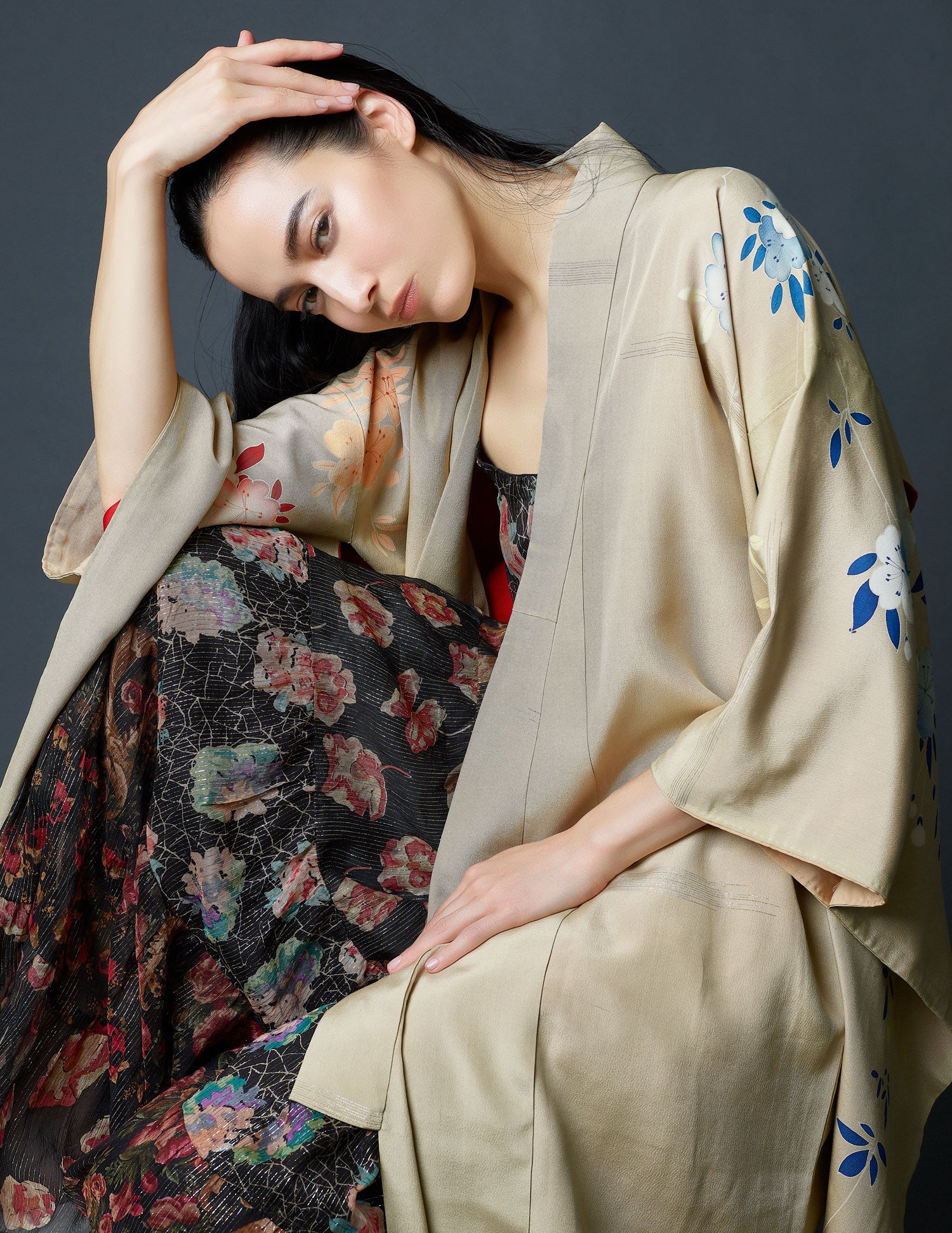 HISTORY
ABOUT FARUTA
At FARUTA, we are devoted to upholding the vibrant history and true identity of Japanese kimonos. Our selection of vintage and antique kimonos are hand-picked and carefully adjusted to provide modern styling while still preserving their classic elegance.
To ensure a perfect fit, we have tailored the length and folded the collar of our kimonos, allowing them to hang gracefully as beautiful, long, open outerwear. Our experienced Japanese artisans, who have mastered the art of hidden stitching techniques through generational wisdom, have lovingly preserved the integrity of the inner stitching and the outer hem of the original kimonos.
In addition, we have repurposed the fabric left over after the modifications to create a stylish bag, perfect for safely transporting and storing your kimono on its many captivating adventures with
you.
From Passion to Purpose
FOUNDER STORY
The visionary behind FARUTA, a graphic designer of Japanese and Belarusian descent, was born in Belarus and raised in Tokyo. After spending over 15 years in New York and London and journeying around the world for two years, she returned with a unique insight into how traditional Japanese garments could be recreated to fit effortlessly into the modern world.

Her extensive travels and diverse cultural background gave her the motivation and insight to envision how traditional Japanese garments could add a new layer to the fashion industry beyond Japan. Driven by a love for upholding tradition while also pushing the boundaries of fashion, the founder created FARUTA to bring traditional Japanese garments to a wider audience.